List of Popular Superfoods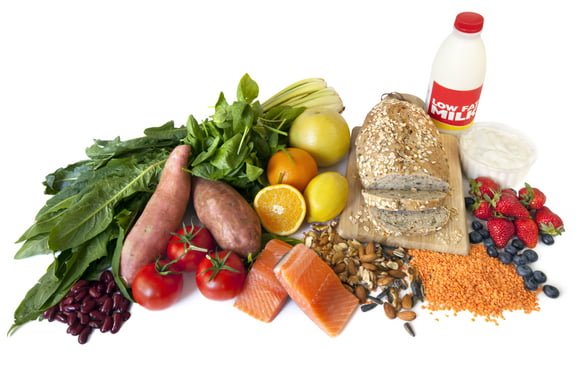 There are a lot of people looking for these so-called "Superfoods" and what they can do for one's health.  Luckily, there are many of these but the main thing is to know why they are so helpful for you.
In the following article, 'What Are Superfoods', a list of popular superfoods is given along with an explanation of each one included…
"Superfoods are foods — mostly plant-based but also some fish and dairy — thought to be nutritionally dense and thus good for one's health. Blueberries, salmon, kale and acai are just a few examples of foods that have garnered the "superfood" label.
However, there are no set criteria for determining what is and what is not a superfood, according to the American Heart Association.
"Superfoods don't have their own food group," said Despina Hyde, a registered dietician with the weight management program at New York University's Langone Medical Center. "As a dietician, I think 'superfood' is more of a marketing term for foods that have health benefits."
Consuming foods that are packed with nutrients (as many so-called superfoods are) is certainly a good idea, Hyde told Live Science. But the key to a healthy diet is to consume a variety of nutritious foods in the right quantities, she added.
Popular Superfoods
"Superfoods have extra-large doses of vitamins and minerals that can help us ward off diseases and live a longer, healthier life," said Hyde.
Some of the nutrients that certain superfoods contain include antioxidants, thought to ward off cancer; healthy fats, thought to prevent heart disease; fiber, thought to prevent diabetes and digestive problems; or phytochemicals, the chemicals in plants responsible for deep colors and smells, which can have numerous health benefits.
Blueberries often top many lists of superfoods because they are rich in vitamins, soluble fiber and phytochemicals. But the same nutrients found in blueberries are also found in many other kinds of berries, including strawberries and cranberries. A study published in 2013 in the journal Circulation found that a high intake of phytochemicals known as flavonoids — which are found in blueberries, as well as other kinds of berries — may reduce the risk of certain heart conditions in young women.
Kiwifruit also tops many a list of popular superfoods. Its benefits are similar, for the most part, to berries, melons, citrus fruit, apples and pears, all of which are high in vitamin C and rich in antioxidants. Kiwifruit is labeled a superfood perhaps because it contains a wider range of nutrients compared to some other fruits. A very small study published in 2011 in the Asia Pacific Journal of Clinical Nutrition suggested that consumption of kiwifruit (which also contains serotonin, a hormone that helps induce and maintain sleep) might promote a better night's rest in people with sleep disorders."…..
Click here to continue reading this article…
So read the above article to see that particular list of popular superfoods but I also have a list of my own.
If you'd like to read about my personal Top 15 Ultimate Superfoods Guide, click here.
Please comment below if you liked this post!
~Michael James